Before stepping into my discussion, I would like to make it clear that it is not a promotional article. I am a global ambassador of Artdex and want to share our motifs that could help other artists and art enthusiasts to have an online accommodation for free. Knowing the pulsation of modern art world, this platform could solve the purpose of the industry by following the needs it has.  
 I have been working in the international modern art world for last more than 6 years and was searching for a good platform, where artists and art collectors will get together and discuss several issues without having any hesitation or boundaries. All must need to understand the complex art market and its demand which is only possible in an open-air platform. Unfortunately; the internet is being congested with several art-selling websites, corporate art dealers, etc but astonishingly; no one getting interested to start a social networking site not only for artists, but also for art collectors, galleries, and dealers.
Finally, I came across to Artdex, a global social platform for all who has the art collection, specifically fine art. This is only one floor where artists, art collectors, art dealers, and galleries can list their collections; manage their inventory. and even can share artworks in each other, send messages, etc. It's a cloud-based app that could be operated by android instead of a computer. You can get access to your account from anywhere as well.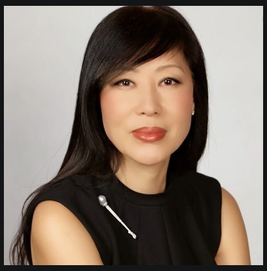 The founder/pioneer of Artdex is Jenny Park Adam who is also the industry expert having worked in art consultancy all over the world. She is now based in New York and has been a trustee of MOMA (Museum of Modern Art) for about a decade. Her mission for ARTDEX is to bring in all these people on an equal platform so that they could exchange the information and all of the artwork that has been in private hands. "Unless you're a really large collector who has art advisors, your collection has been buried inside your walls but none of this work is being exposed to the greater public," said Adam. "If you're a really important collector, you can keep your name anonymous and yet you can catalog all of your art inventories with your receipts, documents and everything in an online platform so they can be accessed". I think it's an exceptional opportunity for art collectors to control their collection without paying out a single penny and moreover, they can discover some great artworks, contact artists personally without having any fear of licking data. Yes, artdex nither store any data of their members nor demand any commission/premium on sale or purchase. In Artdex, there are no possibilities to get informed who contact someone or who sell artwork to whom. It is an actual open-art platform as I mentioned above with full of security. All are in Artdex, well-aware of the privacy of the individual.
She realized the necessity and importance of such a platform  In her own words, "It's a social networking function in a Pinterest platform that is image-based and yet it is very zoomed in for the art community... In ARTDEX it is all about fine art," In the first approach, Artdex indeed looks like the Pinterest. Although Pinterest is not considered as the social site, however, Artdex is one step ahead by making it a truly social platform.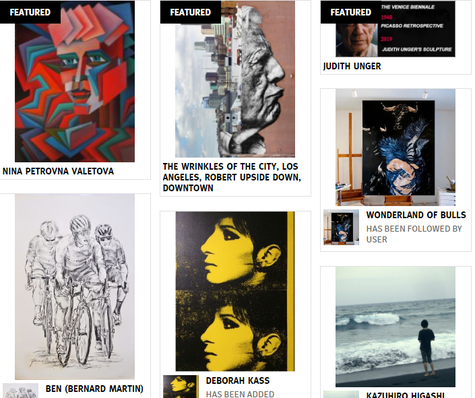 This platform is for real-art people and invitation-based since Artdex wants to avoid junk people. Artdex also helps artists to promote their artworks and yes, it is also free to get a promotion that really works. Artdex has amassed 30,000+ followers across Facebook, Twitter, and LinkedIn and they are serially promoting talented artists in those social channels and accordingly in their monthly newsletter that have a huge number of subscribers. Artdex never ignores its member artists and they can easily contact the admin or founder for any issue by using the messaging system of Artdex. Furthermore, in each year, Artdex hosts an art competition within its member artists and grants cash awards as well as special promotional opportunities that benefit artists by introducing them in the spotlight. This platform is dedicated to fine art and sustains its search for new talent.
 It is a fact that Artdex is not an art selling platform like others as they focus on social networking. Nevertheless, listing artwork is worthy in Artdex by any means. You have the opportunity to place your artworks in front of the hundreds of thousands of art collectors who are already a member of Artdex. They are even looking for great artworks from newcomers.  Is it not a great opportunity for an artist? The possibilities are endless in Artdex. Being a cloud-based social networking platform; you could have access to your inventory from anywhere around the world, even with your android app. The best part, you will never find such a platform having an inventory management system with an opportunity to show your art directly to art collectors without spending a single penny and they will also be happy to make you welcome.
As a Global Ambassador of Artdex, I love to welcome all the established, emerging, mid-career fine artists to try this cloud-based social platform and feel a homely environment of Artdex. It's our pleasure to provide you a solid platform covered what you need.
Finally, we understand how hard it is to stand out in the archaic art industry structure dominated by dealers and the top 1%, a system we plan to flip on its head and would love to have the right people with us for the journey. We focus on the purpose and needs you have. So, feel free to visit Artdex and contact us. No matter whether you are an artist, art dealer, art collector, or a gallery owner. We will be happy to have you on our journey.
If you have any questions, feel free to ask me. I'll be more than happy to answer your question and finally, don't forget to share it with your colleagues and friends,  Help them to get the focus.  Thank you. 
---